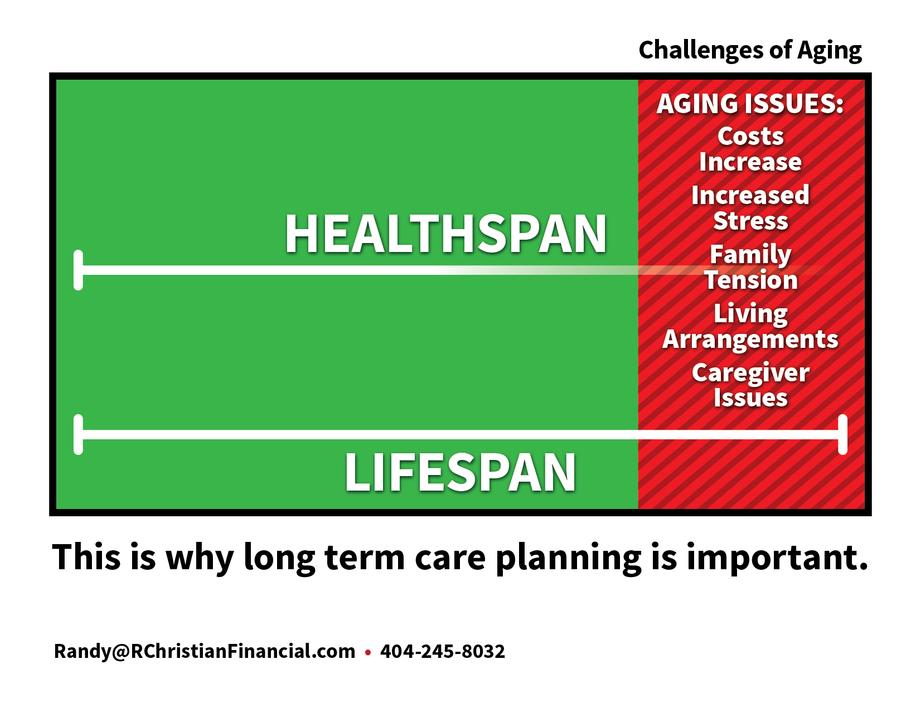 BABY BOOMERS:THE NEXT 30 YEARS
"Those who don't look far enough ahead inevitably have trouble near at hand"
- Confucious 500 BC
Boomers and Seniors- folks ages 55 to 70+have a new and diffferent view of "retirement". We are living longer, healthier lives exploring new lifestyles. We have original, unique, individual situations that conventional, traditional methods of specialist oriented planning don't adaquately handle. We need a Big Picture Planner- Someone who sees and coordinates ALL the aspects of our financial situation, not just a part. Each of us have strived to be unique, doing our own thing for the last 30 years-
Whether you need guidance with your retirement income planning, prudent asset management, or leaving a legacy to your family or favorite charity, RChristian Financial Consultants, LLC can help direct you with common sense solutions and strategies and accompany you as you achieve your specific goals and objectives. We adhere to the fiduciary standard of care, acting always in the clients best interest, holistically providing a client experience of peace of mind, confidence in the future and clarity in their decisions.
---
As your dedicated Financial Consultant committed to working for the best interest of my clients,

I am proud to commit to the following five fiduciary principles:
-I will always put my client's best interest first. -I will act with prudence; that is, with the skill, care, diligence and good judgment of a professional.
-I will not mislead clients, will provide conspicuous, full, fair disclosure of all important facts.
-I will avoid conflicts of interest.
-I will fully disclose and fairly manage, in my client's favor, any unavoidable conflicts of interest.
---
WE UNDERSTAND THE FEMALE BOOMER CLIENT LIKE NO OTHER FIRM
We understand that Middle American Boomer Women lead complex lives, have constant demands for their time and attention. We think of ways we can help you Convert Fear to Peace of Mind, create clarity, unwind complexity and increase your confidence so that everyone will be taken care of. We listen, We are empathetic. We Strive to understand!

WE ARE:
Forward Looking: Proactive planning solutions
Cost Effective;innovative products and solutions that fit your budget
Tax Efficient:Collaborate with Tax Pros to assure good planning
Transparent :No hidden costs or commissions You know what you pay us
Reasonable cost: Hourly fees, Annual Retainer, Asset management fees, or commissions. Whatever works best for you.
---
Click here for my White Paper on the state of Financial Advisors.
Please see our ADV for a full explaination of our business structure, fees and disclosures.